Starting At
$310
All-inclusive pricing
Crossings at Skycroft is a summer camp experience for students who have completed grades 6-12. Bring your students to Crossings and they will experience Christ-centered worship, solid Gospel teaching, intentional church group times, exciting recreation, adventure, missions opportunities, and more! The schedule is intensive, fun, and focused on challenging youth pastors and their students to grow in Christ.  Expect to be challenged, encounter God in a new way, and leave camp changed! Join us for Crossings at Skycroft June 19-24, June 26-July 1, July 3-7 of next year!
High-Energy & Premium Activities
Meaningful experiences shouldn't be boring. We want campers to make memories they'll be talking about for the rest of their lives. That's why we offer a wide variety of activities from ropes courses, bazooka ball, water slides and so much more. Each experience is designed to help your group grow closer together as they grow closer to God in a fun-filled, engaging environment.
Crossings summer staff is an energetic, authentic, relationship-driven team of college students. They are passionate about Christ and making Christ known to all campers. Team members go through a competitive application process; extensive background checks; in-depth interviews; and an intensive, pre-camp training that includes Bible study and evangelism instruction. Our staff is ready to have fun and build meaningful relationships with your students.
We believe that making space to deliberately focus on your relationship with God creates the opportunity for powerful life change. That's why we create an intentional environment where the normal distractions of daily life can be set aside.
We want every student to hear the gospel proclaimed, engage with God's word, and experience Christ-centered worship. That's why we deliberately infuse the gospel into every detail of your group's experience.
June 19-24, 2022
5-Nights | Sunday-Friday
Skycroft
Pricing starts at $310 per person
CT Eldridge
C.T. Eldridge (MDiv, Southern Seminary) serves as the lead pastor of Woodside Bible Church in Lapeer, Michigan. C.T. and his wife Meg have three children, William, Ru Mei, and Charlie. C.T. has a passion for preaching the gospel, pastoral leadership, Auburn Tigers football, Tennessee Titans football, Houston Astros baseball, and Marvel comic books.
Pricing starts at:
$310
per person
July 26 - July 1, 2022
5-Nights | Sunday-Friday
Skycroft
Pricing starts at $310 per person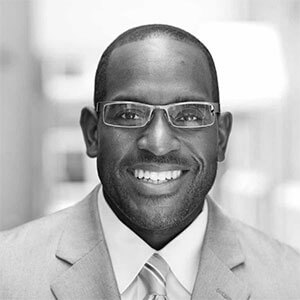 Kevin Jones
Kevin is a native of Louisville, Kentucky and serves as an Assistant Professor of Teacher Education at Boyce College. Jones's longing is to see Christian teachers and leaders impact the lives of students nationally and internationally, teaching, and leading to the glory of God. He and his high school sweetheart, Demica, have three children: Kennedi, Kevin Jr, and Karsynn.
Pricing starts at:
$310
per person
July 3-7, 2022
4-Nights | Sunday-Thursday
Skycroft
Pricing starts at $252 per person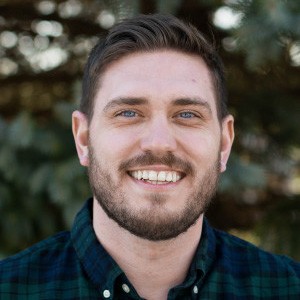 Matt Joiner
Matt Joiner became an Associate Pastor at Redeemer Church in March of 2017. Originally from Channahon, IL, he grew up in church but did not become a Christian until he was 20 years old. Shortly after he began following Christ, he felt God calling him to full-time ministry. In 2007 Matt moved to Louisville, KY where he attended Southern Baptist Theological Seminary receiving his Masters of Divinity in Christian Ministries. During his studies at Southern, Matt became the Student Pastor at a local church and served in that role for 9 ½ years. It was during his second year at Southern that he married the love of his life, Erin. Matt and Erin have two daughters, Ezra Mae and Ivy Louise, who are an absolute joy and blessing in their lives.
Matt is passionate about connecting church and home in order to pass on the faith to the next generation. He desires to see every Christian do their part for the Great Commission by sharing their faith and making disciples of Jesus Christ for the glory of God.
Pricing starts at:
$252
per person
An important aspect in the ministry of Crossings is the relationships that students build with the adult leaders from their church. Crossings requests one adult for every five students (gender specific) in order to facilitate discipleship between students and adults that will extend beyond camp. As your students will be looking for guidance from the adults that come with your church, it is important that you bring adults who are at least 21-years-old, maturing Christians, and can be examples to your students and lead them spiritually.
Student camp is for students entering 7th grade through graduated seniors.
In a typical camp season, parents can visit during worship and meal times with visitor approval from Crossings/Skycroft. However, for the safety of the overall camp population in summer 2021, no visitors will be allowed on campus this summer except approved supply vendors for deliveries only. 
We ask that all students and adults dress modestly. For females and males, shorts need to be longer than fingertips when arm is extended down the side of leg. We do not allow spaghetti strap tank tops, any tops where undergarments can be seen, or any shirts with the sides cut out. Swimsuits should be one piece; if a female has a two-piece they will be asked to wear a dark t-shirt over their swimsuit. For both males and females, shirts must be worn at all times when walking to and from the lake/pool.
Closed-toe shoes are required for games and mission sites.
The majority of activities offered at camp are included in the registration price.
However, there are a few free-time activities that have a nominal cost to participate in. Students may want to bring spending money to purchase snacks or gear in HeBrews coffee and ice cream shop, which is open during afternoon and evening free time. Students will also have the opportunity to give to a missions offering during worship one night.
If you have a student with food allergies, please make sure this is noted on their Crossings Medical Release Form. The staff will do everything to accommodate them and keep the kitchen staff aware of the student's needs. Please advise your student to find a member of the kitchen staff to discuss their options during meal times. At Kids Camp, please send an Adult Leader with your student to the Food Service Director.
Outdoor pool, water slide, zip line, Bazooka Ball, paintball, GaGa court, 9-Square in the air, human foosball, a snack bar/gift shop, hiking trails, basketball courts, corn hole, and much more!
A detailed packing list will be provided in the Spring to all registered groups. 
Get Started
Ready to Plan Your Camp Experience?
Partner with us to do the heavy lifting so you are freed up to focus on your group. Help your students encounter the gospel like never before, make memories, and experience true life change. Get started today!