Retreat From The World
Focus on God
In today's hustle and stress-filled world, there's a desperate need to step away from it all and spend purposeful time with God. Imagine the focus that comes from remote surroundings with a view of Kentucky's unrivaled beauty displaying the glory of God's creation.
Whether you're looking for a relaxing getaway, a high-energy weekend, or something in between, our world-class facilities and activities have everything you need to create a custom experience. Let us do the heavy lifting and help you provide life-changing experiences for your next group retreat.
Where We're Located
Two Locations. One Mission.
Escape the distractions, and give your group an engaging, memorable experience at either of our two convenient locations. Explore these properties now.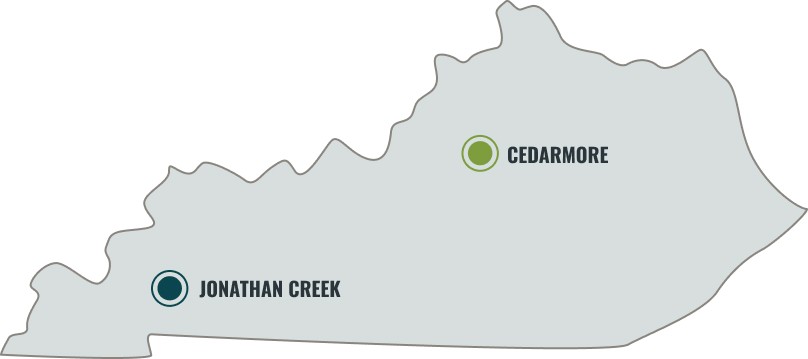 Recipe for Retreat
The Main Ingredients
We believe that Crossings' properties are set apart for you to meet with God. We want to do everything we can to serve you and remove the barriers that would keep you and your group from spiritual growth. With Crossings, give your group an opportunity to step back from life's demands, experience true rest, and spend time with God — just as our Lord Jesus did so frequently.
Let Us Do The Heavy Lifting
You shouldn't need a retreat after the retreat. Book your next group getaway with us, and we'll do the heavy lifting and build a customized retreat around your desired goals, schedule, and activities. Retreats at Crossings are all-inclusive and made easy for you. Let us take care of the logistics and activities, so you can focus on your group and help them grow in their relationship with God.
High-Energy & Premium Activities
Meaningful experiences shouldn't be boring. We want your group to make memories they'll be talking about for the rest of their lives. That's why we offer a wide variety of activities from zip lines, ropes courses, and water activities to an escape room, laser tag, and hatchet throwing. Each experience is designed to help your group grow closer together as they grow closer to God in a fun-filled, engaging environment.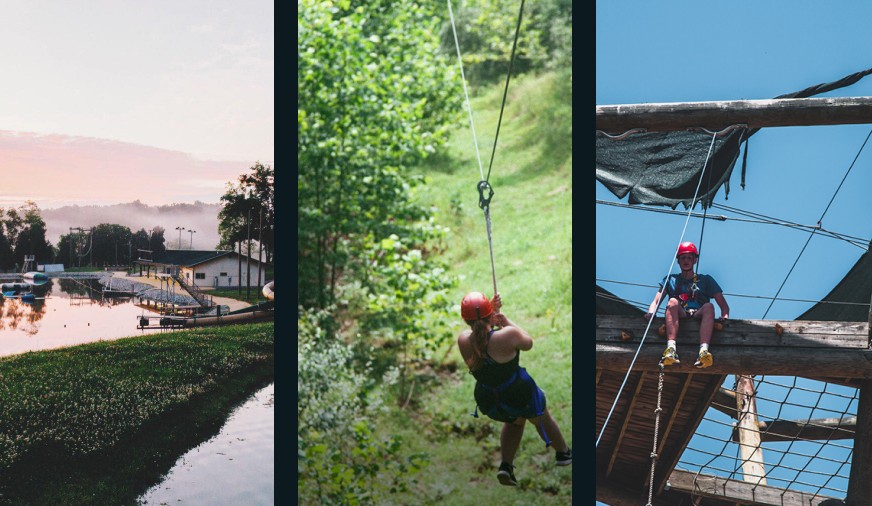 Got Questions?
Retreat FAQs
We have many high-energy activities that are sure to make for a fun weekend retreat. Some of our staff-run activities include Bazooka Ball, Zip Lines, Climbing Tower, Team Building, and Waterfront. In addition, we have recreation fields and volleyball and basketball courts available for use at no charge.
We provide one complementary meeting space for every group that comes onto the property. We do not guarantee a specific meeting space, but will guarantee a space that best serves your group based on size and technical needs.
Our rates are based on the number of nights, number of meals, type of lodging, number of guests per room, and the use of linens.