Starting At
$304
All-inclusive pricing
Locations
Cedarmore
Jonathan Creek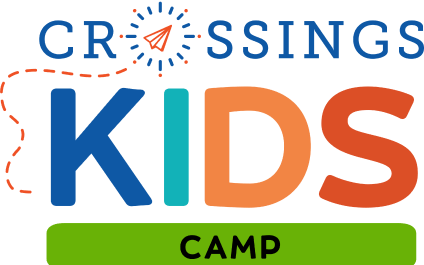 Why Crossings
See Lives Changed
More than anything, you want to see your kids impacted by the gospel of Christ and lives forever changed. We get that on a deeply personal level, because that's our mission, too! However, group leaders like yourself are too often bogged down with the logistics required to plan engaging experiences that help kids disconnect from distractions and make space for genuine growth. 
Don't try to do this alone! Your time and energy is limited and should be spent on relational ministry — investing in the everyday lives of your kids. We want to be your partner in ministry and help your kids encounter the gospel like never before. We intentionally infuse the gospel into every detail and high-energy activity so that campers can go deeper with Christ and with each other. You are freed up to focus on your group and see powerful life change!
Theme Verse: Romans 5:7-8 
This summer at Crossings, we want to take a look under the microscope and explore the good news of the Gospel! Understanding the Gospel is the most fundamental part of following Jesus. Throughout the week, we will open God's Word to discover the elements of this life-changing message and how it changes us from the inside out.  
Day 1: What Does It Mean To Be Saved? 
Imagine being in a lab full of test tubes and beakers with no names. You know you have to make something special, but you have no idea where to start. Unlike unlabeled test tubes, the Bible tells us exactly what the elements of the Gospel are and why it is the most important news we have ever received. The whole Bible is the story of God's amazing rescue of His people. The word "Gospel" comes from the Bible and means "good news!" But why is the Gospel good news? Kids will hear about God's perfect holiness, the problem of sin, and how we can be saved. 
Day 2: What Am I Saved From? (Romans 3:23) 
Can you remember a time when you were sick and you took medicine? How wonderful it was to feel better. To understand the goodness of the Gospel, we must first see that we have a sickness and that sickness is sin. Today, kids will see that, like a sickness, sin is rooted in their hearts, and Jesus is the only cure! 
Day 3: Who Saved Me? (2 Corinthians 5:21) 
Just like hydrogen needs oxygen to become water, the Gospel story needs a Savior to become good news. God did more than just send a message, he sent a person. If fact, he sent his own son, Jesus, who came into our broken world to fix all of the brokenness caused by sin. He died on the cross and rose again so that sinners like you and I can receive the greatest part of the good news. We can have a relationship with God! We can be joined to him forever!  
Day 4: What Am I Saved For? (Romans 10:9-10) 
Throughout history, there have been many amazing discoveries and inventions. Benjamin Franklin discovering electricity, Thomas Edison inventing the lightbulb, and Alexander Graham Bell inventing the telephone are just a few. Once these discoveries and inventions were revealed, people wanted the invention and wanted to tell others knowing it would change the world. The Gospel is even greater news and an even greater discovery that will never get old and never get outdated. We are called to believe this Good News and share it with others.  
Crossings is committed to the safety of all campers. It is our number one (and two and three) priority. Before joining our team, all applicants must fill out an extensive application; pass background checks; undergo in-depth interviews; and complete an intensive, pre-camp training, which includes our comprehensive Child Protection Policy.
At no time is a camper ever alone with a Crossings team member. For additional safety, both properties are completely gated. Camp staff wear identifying shirts and name tags while campers and their leaders wear identifying nametags and wristbands at all times. All camp visitors must register before coming to camp and must adhere to our Visitor Policy & Code of Conduct.
High-Energy & Premium Activities
Meaningful experiences shouldn't be boring. We want campers to make memories they'll be talking about for the rest of their lives. That's why we offer a wide variety of activities from zip lines, bazooka ball, and water slides to cake decorating, laser tag, and climbing towers. Each experience is designed to help your group grow closer together as they grow closer to God in a fun-filled, engaging environment.
Crossings summer staff is an energetic, authentic, relationship-driven team of college students. Having completed extensive Bible study and evangelism training, each staff member is fully prepared to share the gospel and provide the best possible hospitality. Our staff can't wait to have fun and build meaningful relationships with your kids.
We believe that making space to deliberately focus on your relationship with God creates the opportunity for powerful life change. That's why we create an intentional environment where the normal distractions of daily life can be set aside.
We want every child to hear the gospel proclaimed, engage with God's word, and experience Christ-centered worship. That's why we deliberately infuse the gospel into every detail of your group's experience.
A Week of True Transformations & Unforgettable Fun!
Camp Schedule
A Day in the Life of a Camper
Morning
8:45
Morning Celebration
A high-energy time every morning that includes lots of fun, live sketches, videos, announcements, games, and music.
9:20
9:20
Large Group Bible Study
10:00
10:00
Small Group Bible Study
Afternoon
1:00-5:00
Snack Shack & Store Open
The Shack will be open to purchase tasty treats and refreshing beverages. This is a time for you and the staff to continue developing relationships with your students.
1:00
POI Activities
We fill your students' afternoons with high-energy indoor and outdoor activities on our beautiful properties. At the end of each POI, our staffers spend a few minutes discussing with students how that particular activity illustrates the Gospel.
2:30
Lake Recreation
This is a time within the afternoon rotation to participate in activities like water zips, blobs, water slides, etc. Please reference the dress code for appropriate swimwear.
Evening
7:30
Worship
This is our nightly time to come together after dinner. We will worship and hear from our camp pastor.
9:00
Camp Fellowship
For camp fellowship the entire camp participates in these Crossings keynote experiences. These times are highlights of every camp week that foster unity, fun, and allow for a little camp-wide controlled chaos.
Download the Full Schedule
Two Locations. One Mission.
Escape the distractions, and give your kids an engaging, memorable experience at either of our two convenient locations. Explore location-specific activities, lodging, and more below.
Location Specific
Activities
Cookie Decorating
Cookie Decorating
Discover your inner cookie artist skills in this fun, engaging POI! You'll learn easy techniques using Royal icing to create your own sugar cookie masterpieces.
Legos
Legos
Join us as we have thousands of Lego pieces. Want to build an exact replica of the Millennium Falcon, the Empire State Building, or the Eiffel Tower? How creative can you be?
Bazooka Ball
Bazooka Ball
Bazooka Ball is a run-and-shoot-em game for all ages! Two teams begin on opposite ends of a field covered in barriers and obstacles and try to capture the other team's flag all while avoiding being shot by dense foam balls launched from air cannons.
Zip Lines
Zip Lines
Crossings Camps offer some of the best Zip Lines in all of Kentucky! Zip through the tree tops as you fly up to 30 miles per hour 40 feet above the ground as our staff sees you safely to the end of the line. A thrilling experience you are sure to remember!
Sports Fields
Sports Fields
There will be no shortage of sports activities for our guests on property. Soccer, Smashball, Baseball, Ultimate Frisbee, Frisbee Golf, Volleyball, Basketball and more are offered in our excellent fields and courts.
Tango Tower
Tango Tower
Our aerial ropes course at Cedarmore, Tango Tower, is a climbing challenge that is safe for all ages. Fixed with a special belay system, Tango Tower provides hours of entertainment and exercise all while climbers take in the beautiful views of the Cedarmore property.
Fishing
Fishing
For those looking for a gentler pace, Cedarmore's fishing area allows guests to take in the serene surroundings as they reel in their daily catch or paddle the lake from shore to shore.
Gaga Ball
Gaga Ball
Gaga ball is super-charged dodgeball on the ground played in an octagon arena. Challenge your friends and be the last man or woman standing.
Archery Tag
Archery Tag
It's a hit! The original combat archery sport. Make a team of up to 5 people and challenge your friends with non-lethal, foam-tipped arrows. Score points by shooting an opponent, hitting their targets, or catching their arrows mid-air. This is a great idea for teaching teamwork.
Swimming Pool
Swimming Pool
Located at Jonathan Creek and Cedar Crest, our swimming pool offers our guests the perfect venue to soak up the sun, enjoy the cool clear water, or take in a game of water basketball. Restrooms and changing rooms are conveniently located poolside.
Kayaks
Kayaks
For those looking for a gentler pace, Jonathan Creek's kayaking on Kentucky Lake allows guests to take in the serene surroundings as they paddle the lake's shores.
Laser Tag
Laser Tag
Jonathan Creek hosts a brand new arena that features ten-on-ten action, booming arena-quality sound, and state-of-the-art laser tag equipment. This POI is sure to keep the heart pounding and the competition fierce. This is the perfect indoor activity for the summer and winter.
Location Specific
Lodging
Some groups may need to share bunks, rooms, or floors with other groups. Genders will always be separated.
Location Specific
Pastors, Dates and Rates
Rates are dependent on lodging. See lodging options above.
Join Us in Tennessee Summer 2024!
If you are a pastor a request will need to be made by the group leader with our property staff. There will not be guest visits by any other non-registered guest for this summer.
All visitors are required to check in at the Welcome Center upon arrival. Our staff will provide you with:
A lanyard you will be required to wear for the duration of your time on property.
A visitor parking pass for your vehicle.
A medical release form for you to complete. 
All visitors are required to agree to follow Crossings' Code of Conduct. 
Code of Conduct
Alcoholic beverages & illegal drugs are prohibited on the premises.
Smoking and e-cigarettes are prohibited on the premises.
Fireworks of any kind are prohibited. Candles and other open flames may not be used by guest groups in any building.
Pets and other animals are prohibited on the premises, with the exception of service animals.
Weapons and firearms of any type are prohibited on the premises.
Lodging areas are off-limits to all visitors.
Foul or inappropriate language is prohibited on the premises. We ask that your speech be edifying to our staff and students.
We ask that all visitors dress modestly. Shorts should be longer than fingertips when the arm is extended down the side of the leg. Spaghetti strap tank tops are prohibited. For females, swimsuits should be one piece. Shorts must be worn over swimsuits at all times. Shirts must be worn at all times when walking to and from the lake/pool.
Crossings maintains a zero-tolerance policy to any form of sexual, physical, verbal, or emotional abuse. Any person found in violation of this policy will be removed from the property immediately and reported to the proper authorities.
Crossings will prosecute those found in violation of this policy to the full extent of the law. 
An important aspect in the ministry of Crossings is the relationships that students build with the adult leaders from their church. Crossings requests one adult for every five students (gender specific) in order to facilitate discipleship between students and adults that will extend beyond camp. As your students will be looking for guidance from the adults that come with your church, it is important that you bring adults who are at least 21-years-old, maturing Christians, and can be examples to your students and lead them spiritually.
The camp rate will be the same for both students and adults. Your adult leaders will stay in the same accommodations as their students overnight. During POIs and recreation activities, we encourage leaders to hang out with their students. They may even participate in activities after every student has had their chance.
Our facilities do not have accommodations for parents to bring children who are too young or too old to register for that camp session.
Registration deposits after February 28 are both non-refundable and non-transferable.
Yes. Life jackets are required at all times. We ask that all students and adults dress modestly. For females and males, shorts need to be longer than fingertips when arm is extended down the side of leg. We do not allow spaghetti strap tank tops, any tops where undergarments can be seen, or any shirts with the sides cut out. Swimsuits must be one piece, no exceptions. For females, shorts must be worn over swimsuits at all times, even in the water. For both males and females, shirts must be worn at all times when walking to and from the lake/pool.
There are no laundry facilities available on property, so bring enough clothes for your entire stay. Camp phones are available for your use if you do not have reception and need to make an emergency call. Lastly, students can purchase beverages, snacks, convenience items, books, and Crossings apparel at our Shack and General Store.
We provide basic First Aid supplies and a First Aid Coordinator. More serious injuries can visit the closest hospital for medical help.
If you have a child with food allergies, please make sure this is noted on their Crossings Medical Release Form. The staff will do everything to accommodate them and keep the kitchen staff aware of the child's needs. At Kids Camp, please send an Adult Leader with your student to the Food Service Director.
Crossings is an all-inclusive and any activity that your students, adult leaders, or you may want to participate in is already included in the registration price.
Arrival times are on the first day of camp between 2:00 and 4:00 PM in 10-minute windows. You will be able to sign up for a window two weeks before camp when our hospitality staffer calls you. All student camp groups must depart by 9:00 am the last day of camp. Kids camp groups must depart by 10:30 am.
Kid camp is for students entering 3rd grade through entering 6th grade.
For a list of items to bring, visit our camp prep page. 
Get Started
Ready to Plan Your Camp Experience?
Partner with us to do the heavy lifting so you are freed up to focus on your group. It's time to give your kids a fun, engaging camp camp experience where they will encounter the gospel at every turn. See lives forever changed. Get started today!