Starting At
$372
All-inclusive pricing
Location
Carson Springs Baptist Conference Center Newport, TN
Who We Work With
Partnering to Advance the Gospel
Crossings on Mission works with churches to support the gospel work happening in their communities and to bless these partners with fruitful labor. During this four-night camp, mission site work occurs in the afternoons for three days and may include street evangelism, backyard Bible clubs for kids, community events, painting, yard work, and other light construction. We guarantee that your students will have the opportunity to both share and show the love of Christ.
Engaging Gen Z to Own & Share Their Faith
Generation Z is eager to make a difference in the world and wants a safe place to ask questions. It's no longer enough to tell your students that the Bible is the inherent truth and to believe what it says. We want to help students understand the gospel, so they can own the gospel, and so they can confidently share the gospel.
For this reason, we dedicate intentional time each morning to basic apologetics training to address the questions that your students wrestle with the most. Your students will learn to share the gospel in a compelling and clear way and to defend their faith as they share the good news of Christ.
Our mission is to proclaim the gospel throughout the day — not just to the community we're serving, but to your students, as well. That's why we bring our rock-solid curriculum and worship pastor to Crossings on Mission.
Grow closer as a youth group as you bring glory to God together through corporate worship, intimate Bible study time, and community service projects.
Advancing the Gospel at Home
Sharing the gospel shouldn't end once your students leave camp. We want to see God start a movement in your community, starting with your students! Our hope is that this experience would equip and engage them to boldly share and show the love of Christ with their friends and in their schools and communities.
Food & Lodging
All-Inclusive Camp Experience
Crossings on Mission houses youth groups and their leaders in dormitories at small, Christian universities. Enjoy breakfast and dinner together at the campus dining hall. Sack lunches are provided for you to take to your mission site each day.
Camp Schedule
A Day in the Life of a Camper
Days
7:30
Breakfast
Actual meal times will vary as they are split into three 15-minute segments according to your group's camp color. Camp colors are assigned at arrival.
8:30
Bible Study Time
We separate middle and high school and give them in-depth exposition of God's Word from our camp pastor followed by a staffer-led breakout time of discussion and application.
Evenings
6:30
Dinner
Actual meal times will vary as they are split into three 30-minute segments according to your group's camp color. Camp colors are assigned at arrival.
Download the full schedule
Summer 2023
Pastors, Dates, and Rates Coming Soon
June 12-16, 2023
Monday - Friday
Carson Springs Baptist Conference Center
Pricing starts at $372 per person
Location:
Carson Springs Baptist Conference Center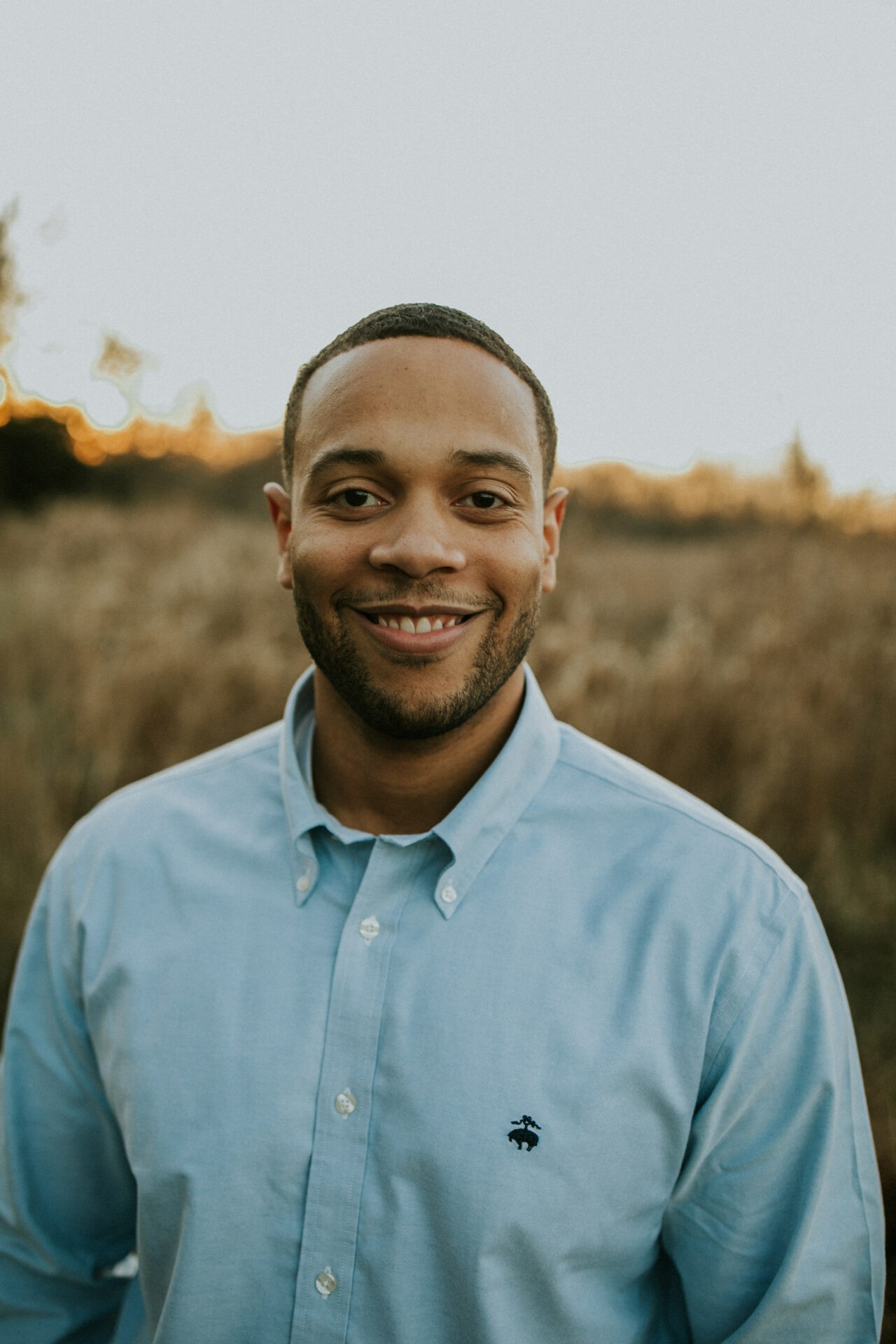 John Pendleton
John Pendleton is the College and Discipleship Pastor for First Baptist Church Jacksonville, in Alabama. Before that, he was a member of Immanuel Baptist Church in Louisville, Kentucky where he served as a Youth leader and Gospel Community Group leader. John grew up in Mobile, Alabama, and was blessed with Christian parents who faithfully led his family to attend church. His first memory of hearing the Gospel was at five years old during a lesson on The Rich Man and Lazarus from Luke 16. It impressed on him an understanding of sin, its punishment, and the reason for the cross. At twelve years old he made his first public profession of faith and repentance and was baptized shortly after. During high school, John was involved in Christian music which sparked an interest in theology, evangelism, and church ministry. Early in college he felt called to preaching and pastoral ministry, and this calling was affirmed through mentors and local church teaching. After graduating with a Bachelor's in Philosophy from the University of South Alabama, John obtained his Master of Divinity from The Southern Baptist Theological Seminary in 2018. John is married to his wife, Baylee, and enjoys reading, music, weightlifting, and spending time with his family in Alabama.
Pricing starts at:
$372
per person
Get Started
Plan Your Trip
Imagine the impact your students can make on another community and their own with the gospel of Christ! Equip your students to understand, own, and share their faith while making memories and experiencing hands-on missions and evangelism. Camps fill up quickly. Book your trip and help your students engage with the gospel like never before!
Yes, all participants will participate in mission tracks with the group they are attending with.
Groups must have one chaperone for every five students.
All funds are non-refundable and non-transferable after February 28.
We require every group to provide transportation to mission sites and to provide daily transportation to and from mission sites for their group and at least one staffer for every twelve students. Any gas, tolls, or other incidental churches connected to their transportation are covered by the group.
Yes, food and lodging is included in the amount you pay to attend.
No, we do not allow individuals. We require chaperones in order to ensure that our camp experiences remain connected to the local church and its discipleship function.